WOODPECKER
Winner of German Design Award 2023 in the category Excellent Product Design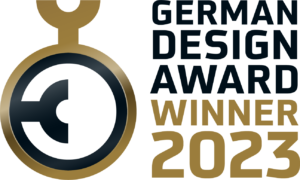 Danish Designers at CaDot Design and 2DOT
CaDot® Design is a growing community of purely Danish Designers who share the founders' passion for getting the strong Danish furniture design legacy conveyed to the modern international customer. With the courage to take the lead, develop new and show edge, CaDot® Design is both a community, a brand and a collection run by the two Leeke directors: Dorte Damgaard in Denmark and Kevin Wang in China, in a common goal of get more Danish furniture design out into the world.
2DOT
For our own developments and designs, and for the designers who prefer to be combined with this trademark instead of their own studios with CaDot® Design, we have registered 2DOT® to hold furniture that either does not fit into CaDot® Design collection, but even so are a significant parts of our business and available to our customers maybe even with an exclusivity.
CPH Designers

"We design furniture, simple as that"
Monewment

(Mette Capersen & Oliver Ejlersen)
Monewment is a small design studio with big ideas! Combined these two young designers dare the conventional way of creating and seeing furniture in a new perspective. You will be surprised to sit on the waves of MOTO bench, and how the leg is capable of meeting the table top like a hook.
Mette and Oliver: "We want to make the world our playground and fill it with innovative furniture and products. We wish to create new moments with our designs and through these build new monuments for future homes."
Designs:

Asarnsu Studio

(Anders Zeeb)
We are looking at a brand holding and expressing the great spirit and heart of Greenland.
Anders: "My design is based on the Greenlandic Inuit culture and not least the Greenlandic nature. Two of my designs is from the ULU range, the APU lounge and NAYA dining chair inspired by Inuit`s oldest tool ULU, which has been used since 2500 BC. I have transformed it into an iconic piece of furniture expressing our culture and sharing names with my bellowed family".
Designs:
Apu lounge chair, Naya dining chair

Made by Bent

(Lasse Sundgaard)
Originally Made by Bent was a brand driven by Lasse Sundgaard until he decided to become a full-time carpenter and focus more on family. The elegant vase is part of a whole range from Made by Bent, which is cut out for the modern lifestyle hallway, but also very nice in the bed- or living room.
The vase is the one thing remaining in the CaDot® Design collection, even the whole range is still available for the right customer at 2DOT® and can be expanded with new items upon request.
The vase makes a complete hallway for decoration, but no reason to limit yourselves with this nice item that goes well in a series of 4 as well, use it in every room in the bar, the office or the hotel lobby.
Black Square Furniture
(Kim B. Pedersen)
Kim became a part of CaDot® Design during his education, where an internship lead to a project involving a customer, working with a lamp and exclusivity. At this point he has no active designs in any of the collections.
Kim: "I like the unique and long lasting. That is what I strive for, when I design furniture. A design that has a statement but can be as relevant in 10 years as it is today"
Studio FEM

(Anders Engholm & Sarah Cramer)
We are Studio FEM. Our passion is to design products and spaces that will push traditional boundaries and arouse curiosity. The aim is to design the perfect solution that fulfills the customers' expectations
We are two individuals with different personalities and backgrounds. We believe the interaction between our differences and our various interests is what gives StudioFEM the opportunity to bring something new to the design scene. Design that will bring your everyday delight.
Designs:
November coat hanger, Every chair, Every stool

NODE Studio

(Bertil Stam)
Node is a Furniture and Product Design Development Company mixing more than 10 years of manufacturing, technical and commercial experience into modern design development.
Their knowledge of constructions, materials, and production processes, has helped them to create award-winning designs that are sold globally.
Bertil: "Good design lasts for generations"
Designs:
Ney Noir cabinet, Madame & Monsieur chair, Maya bench

Matilde & Nicoline

(Nicoline Vestergaard and Matilde Enemark)
Matilde and Nicoline joined us right after their graduation and EGO mirror is an exams project that we together developed from a prototype into an object possible to mass produce.
Matilde & Nicoline: "For us, furniture design is a way in which we can tell a story, and we want our designs to bring Danish furniture design to a new level.
Design is about having the desire to change something for the better and affect people positively in their daily life."
Ulrik Bebe

Professionalism and a great passion for the beauty in wood has followed Ulrik Bebe in his work both as a cabinet maker and furniture designer. He is the head of the wood workshop at Danish Art Workshops where he every day helps the users to put their creations to life.
Ubebe lounge chair are designed by the strong Danish furniture tradition represented by Ulrik in the most beautiful way with its clean and yet curved lines that form a comfortable seating furniture of high quality
Claus Bjerre Design

(Claus Bjerre)
As one of the very first designers that joined the community, we created "TRAMME" together, and it is still available for mass production for the right customer. TRAMME was one of the first showpieces on our first international fair in September 2019 in Shanghai International Furniture Fair. Claus is an untraditional furniture designer, never afraid of taking a step into the unknown. TRAMME is a fine example, daring to show off as unstable, being the exact opposite.
Claus: "I am a furniture designer and primarily works with traditional understanding of furniture design; with material for mass production, furnishing and furthermore teaches in design.
I graduated from the Danish Design School in the year 2000 from the Institute of Furniture and Spatial art, and took part of my education at the Institute of Furniture Design at Aalto University School of Arts, Design and Architecture, Helsinki Finland. MA. in art history I completed my study of art history in 2014 from the University of Copenhagen. My optional subjects are Design and Architecture."
How to become a member of CaDot® Design community
Designers can apply to be presented with the community and show availability for the cooperation through the Leeke companies where all the operations and business take place. When a request is placed at Leeke companies for design cooperation, this will be passed on to selected members.
Sometimes a customer's specified request for ODM, or a gap within the CaDot® Design collection causes the Leeke Directors to seek out a special profile, and the cooperation can be entered by this. It is always the Designers decision whether they want to act as a visible part of the CaDot® Design community or shown with our other registered trademark 2DOT®