Woodpecker shows us something totally new. It is fresh, elegant, free, and a spirited design. Even with the lightness of its appearance, it is still very strong. It is appealing to the user who wants to show some nerve and love of trendsetting design in the home or in the conference room with the avant-garde 2020th Scandinavian expression. The table is big enough for a small family and very practical to enlarge a bit when it grows or with guests.
Winner of Red Dot award in the furniture category 2023 and German Design Award 2023 in the category Excellent Product Design.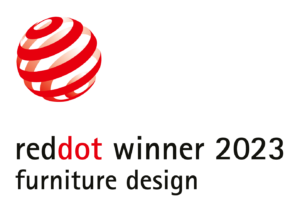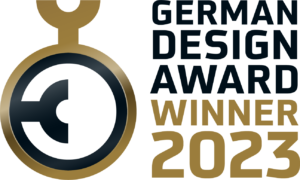 Product data sheet
Woodpecker is the creation of Jacob Amtorp. It had a difficult birth, being for a long time, evaluated here and there with highly esteemed Design houses, but always ended up as rejected due to difficulties for the production or even being too avantgarde. Together with the two Leeke directors, Woodpecker dining chair underwent some adjustments, which shaped the currently bestselling product at CaDot® Design collection and becoming a large range with Dining table, Console table/desk, Stool, Barstools and we are not ready to stop yet.
In 2021 Jacob Amtorp and Woodpecker was admitted to NIL, the Norwegian yearbook for Designers and Interior Architects which we are all proud. Also, a huge article in a Chinese Furniture magazine gave a lot of credit to Jacob who was invited as speaker of modern Nordic Design.
Jacob: "When I was younger, I was a rather "fanatic" supporter of the functionalistic era in design and architecture. Today I am less fanatic, but I still use some of the principals in my designs by not having elements merely for decoration. On the contrary, every element must have a functional purpose. The choice of materials, shapes and construction must be chosen to meet the specific purpose.
I have noticed that Scandinavian Design appeals to Asian markets. I think Simplicity and function. The right ergonomic quality and proportion. I have a feeling this apply with the Chinese culture as well".
Designer: Amtorp Design (Jacob Amtorp)